Our Process
These beautiful basket are hand woven in the East of Bali, a small village known for fine basketry. We work so closely with beautiful artisans to create each design. The craftsmanship has been passed down through many generations and is truly inspiring .
The material is called Ata or Ati and is a reed that grown in Bali. The Ata grass is delivered from different areas of bali and other islands. The grass can be seen on the sides of the road drying in the sun. Once dried the village people hand weave each bag into our beautiful designed bags
Once the bag is completed they are boiled in rain water for one day than left in the sun to dry for another day.
The pieces are all "smoked" over coconut husks as part of the drying process, which adds beautiful patina and leaves the bag with a slight natural scent that disappears over time. This process makes the material strong and durable.
The final stage of the production is to add the leather straps and different closures. This process takes approxamantly 1 week to make one bag.
The bags are purchased directly from the weavers promoting fair trade. This is the only village in Indonesia that creates these beautiful basket bags.Some of our bags may have slight variations in design and size, this is a natural occurrence in handcrafted goods and one of the many reasons we love it so!  Due to the handcrafted nature, no two designs will be exactly alike giving you a lasting one-of-a kind product to treasure for years to come.
We hope you enjoy your Ellen and James bag as much as we have enjoyed designing it .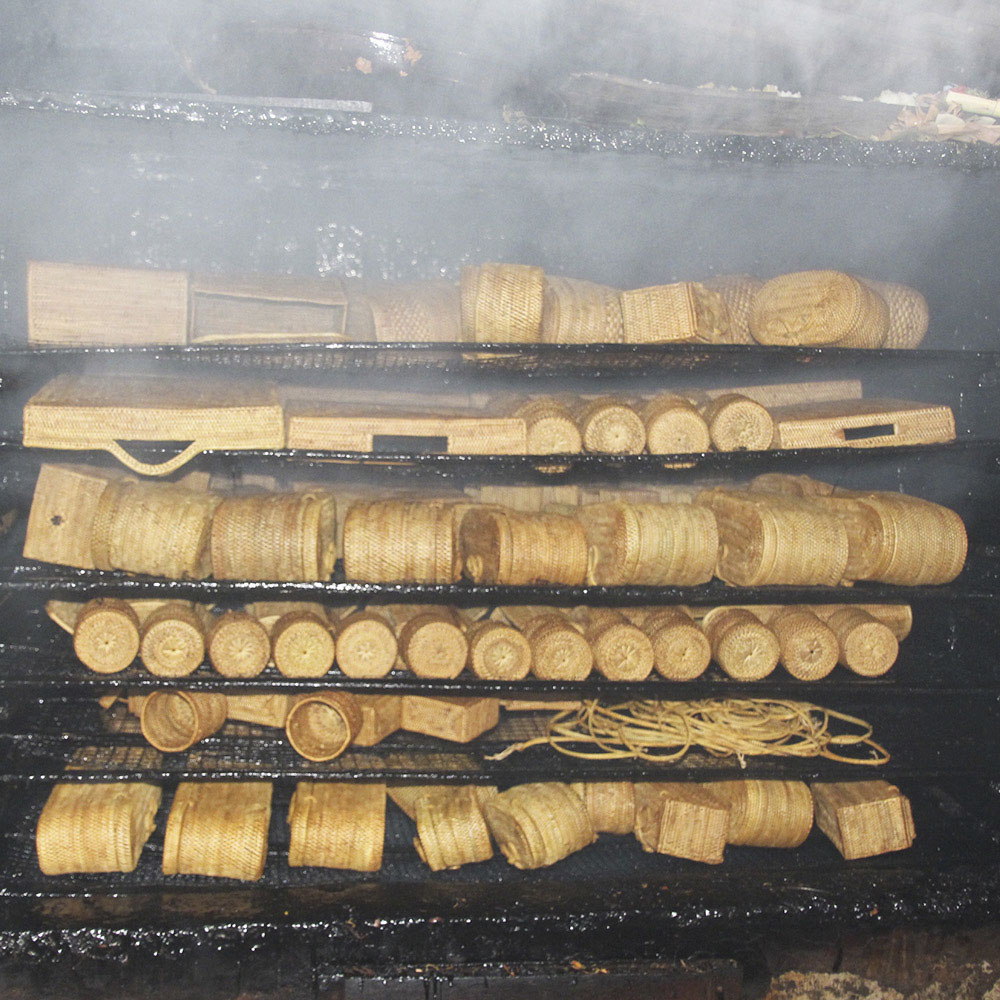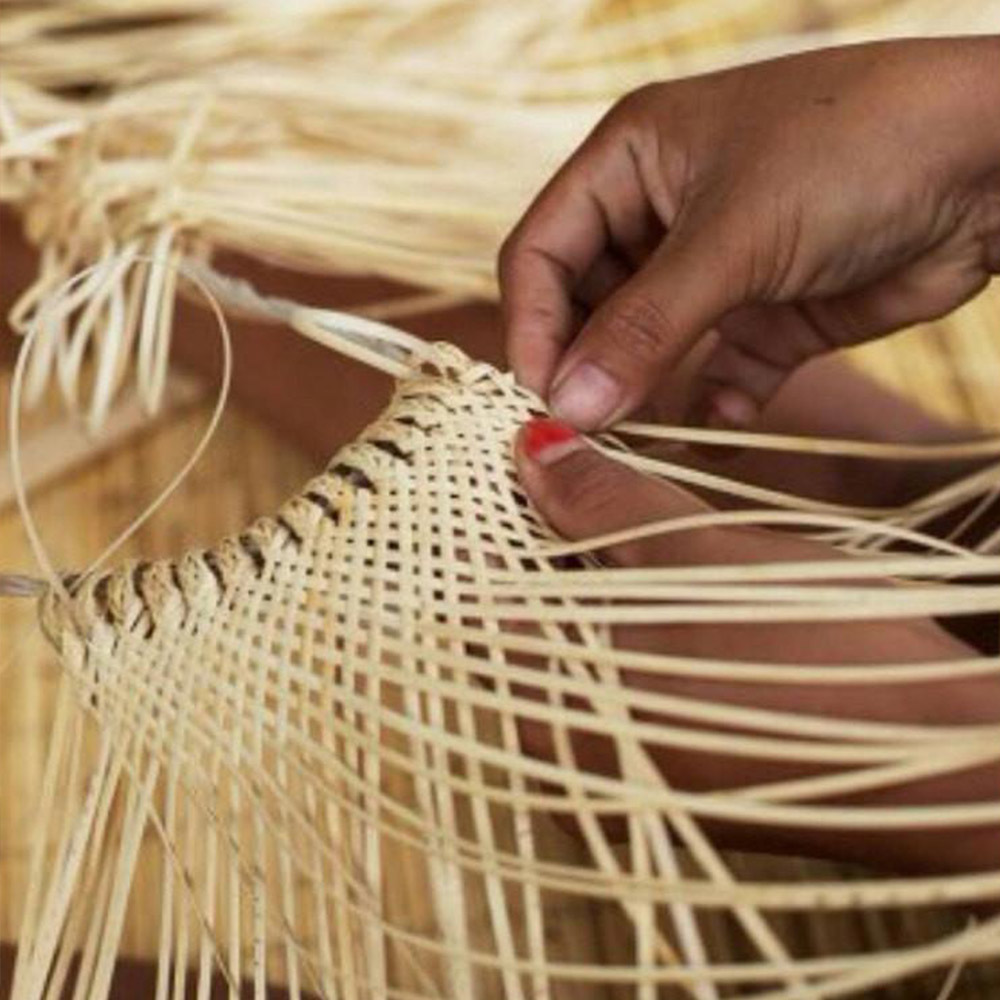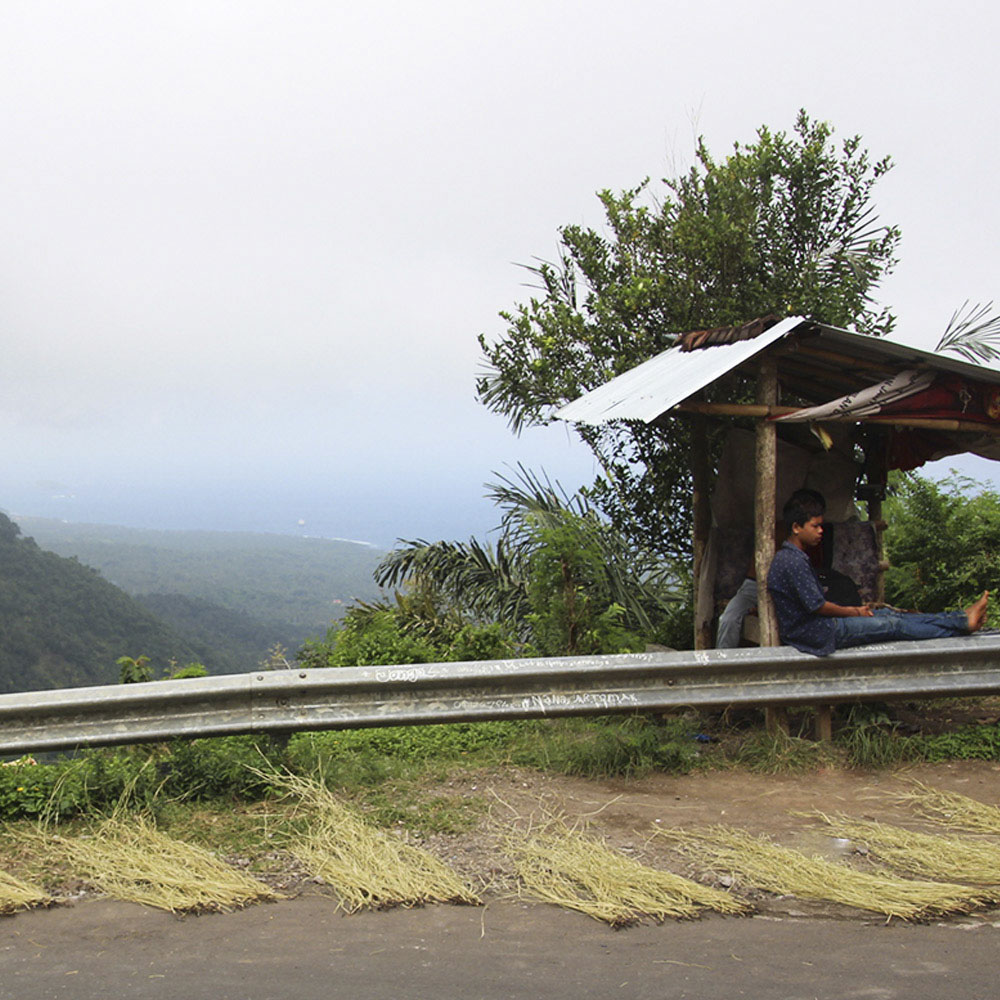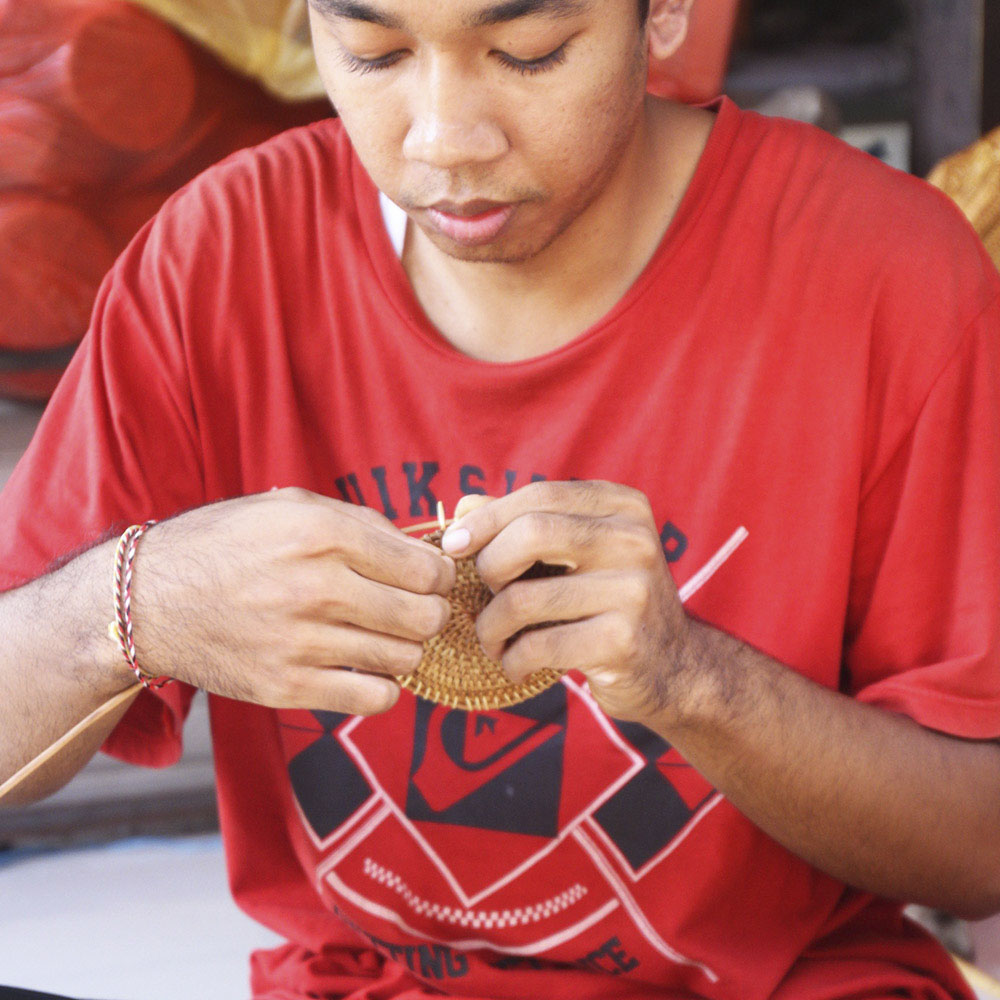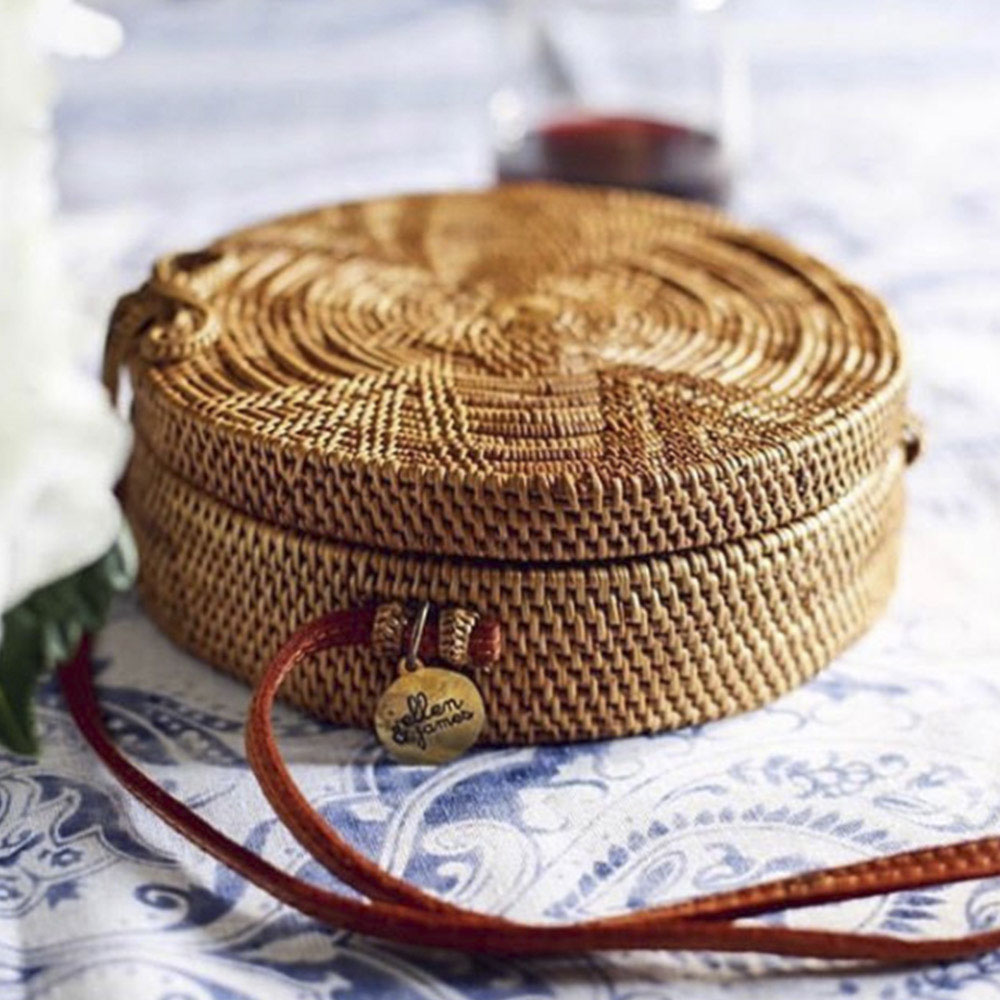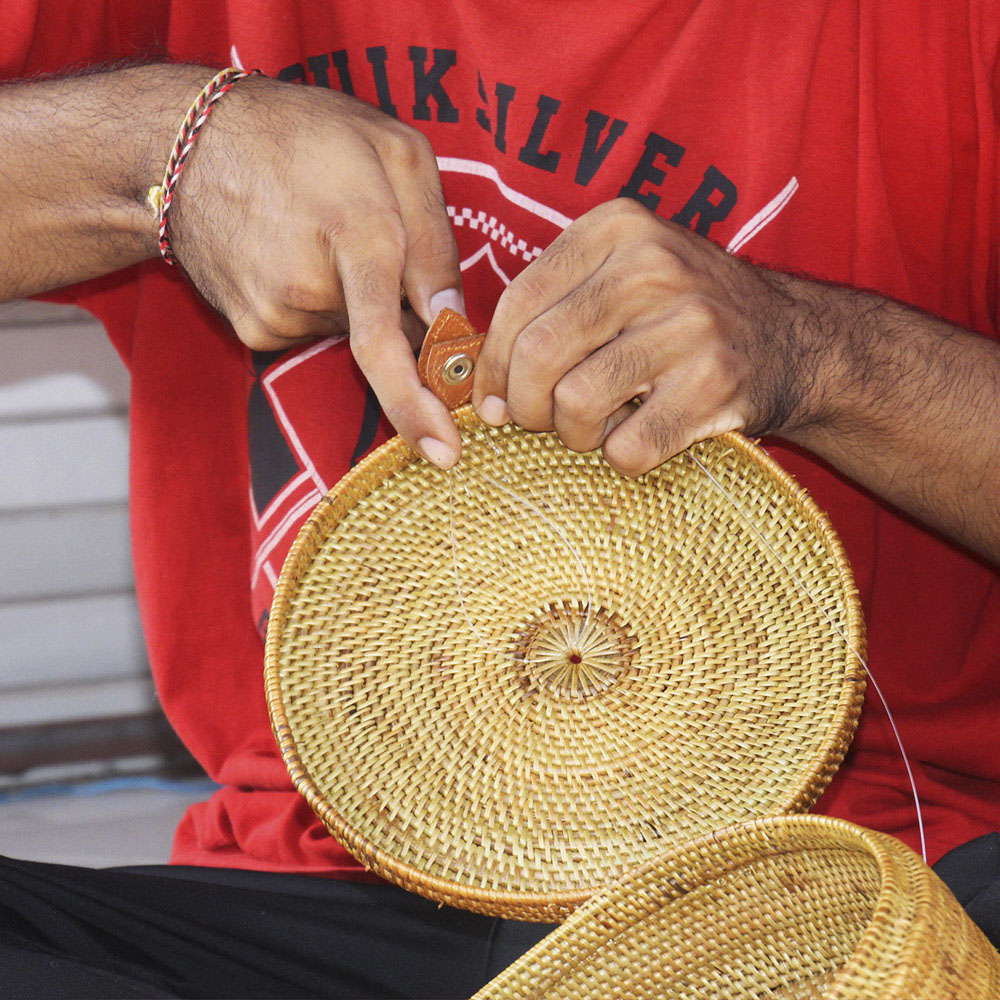 Interested in becoming an Ellen and James stockist?